Hey there! Sherri Paxton here, and let's dive into the fascinating world of digital marketing. It's changing the way we connect with local businesses and has a big impact on how we make decisions as consumers. In this blog post, I want to share how digital marketing has transformed consumer behavior and why it's crucial for small businesses like yours. If you're looking to thrive online, head over to therealsmallbiz.com, and I'll be there to lend a helping hand!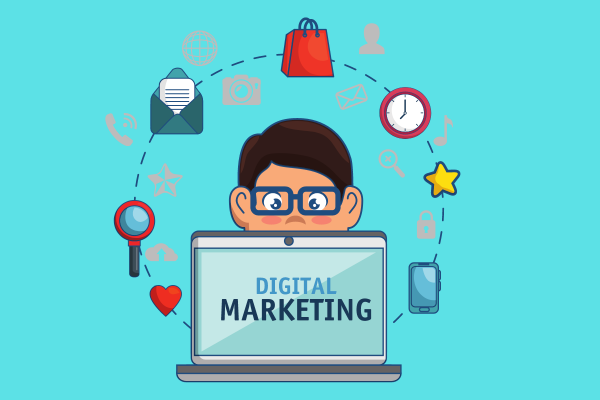 The Rise of Digital Marketing:
Digital marketing is all about using the internet to promote and grow a business. Think of it as a toolbox filled with strategies like showing up on search engines, using social media, creating great content, and sending emails. As the internet became a central part of our lives, businesses realized they needed to be where their customers are—online! It's a way to reach a wider audience, connect on a personal level, and track how well our efforts are paying off.
How Digital Marketing Affects You:
Now, let's talk about how digital marketing changes the way you shop and make decisions. Imagine this: you want to find a great local business. Instead of flipping through phone books or relying solely on word-of-mouth, you turn to search engines, social media, and review sites. With just a few clicks or taps, you discover loads of information, reviews, and recommendations about different businesses. It's like having a superpower to make smart choices based on what others say and what you find online.
Online Platforms: Your Gateway to Local Businesses:
You know those websites, social media profiles, and review sites? They're like gateways to a world of local businesses. When you're curious about a business, you can explore their website, check out their social media posts, or read blog articles to learn more. It's like getting a sneak peek behind the scenes! And here's the cool part—you can directly chat with businesses, ask questions, and get quick responses. It's all about making things easy and connecting with the businesses that speak to you and your interests.
How I Can Help:
As a small business owner, it's crucial to embrace digital marketing to stand out from the competition. I understand that it can feel overwhelming, but don't worry—I've got your back! At Sherri Paxton Creative, I specialize in helping small businesses like yours navigate the digital landscape. From creating eye-catching websites to developing engaging social media strategies, I'm here to make your online presence shine!
Conclusion:
Digital marketing is a game-changer, my friend. It's reshaping how we discover and engage with local businesses, giving us the power to make informed decisions. So, if you're ready to make a splash online, head over to therealsmallbiz.com and let's work together to take your business to new heights. Remember, Sherri Paxton Creative is here to support you every step of the way. Let's make digital marketing work for you!